Middle Avenue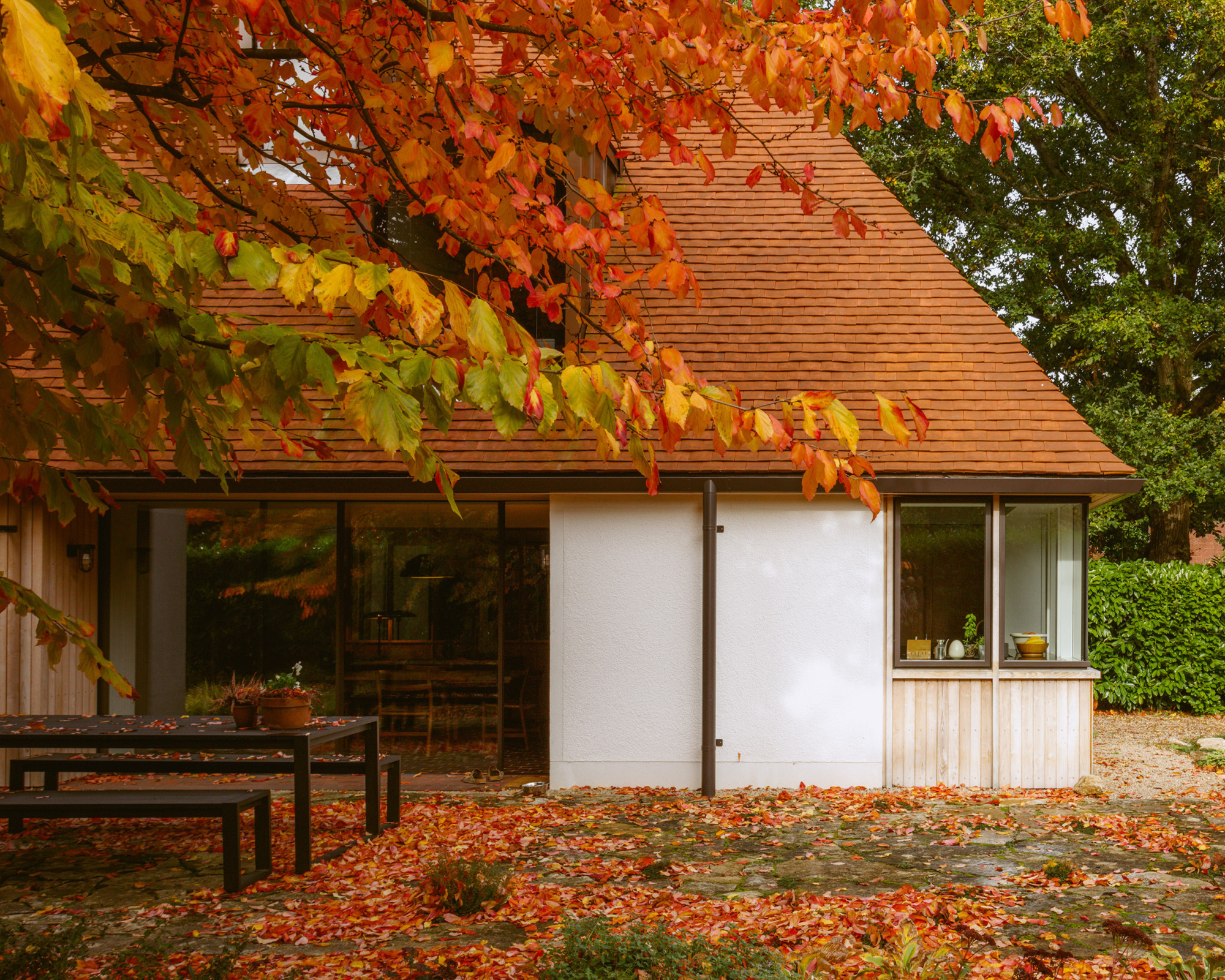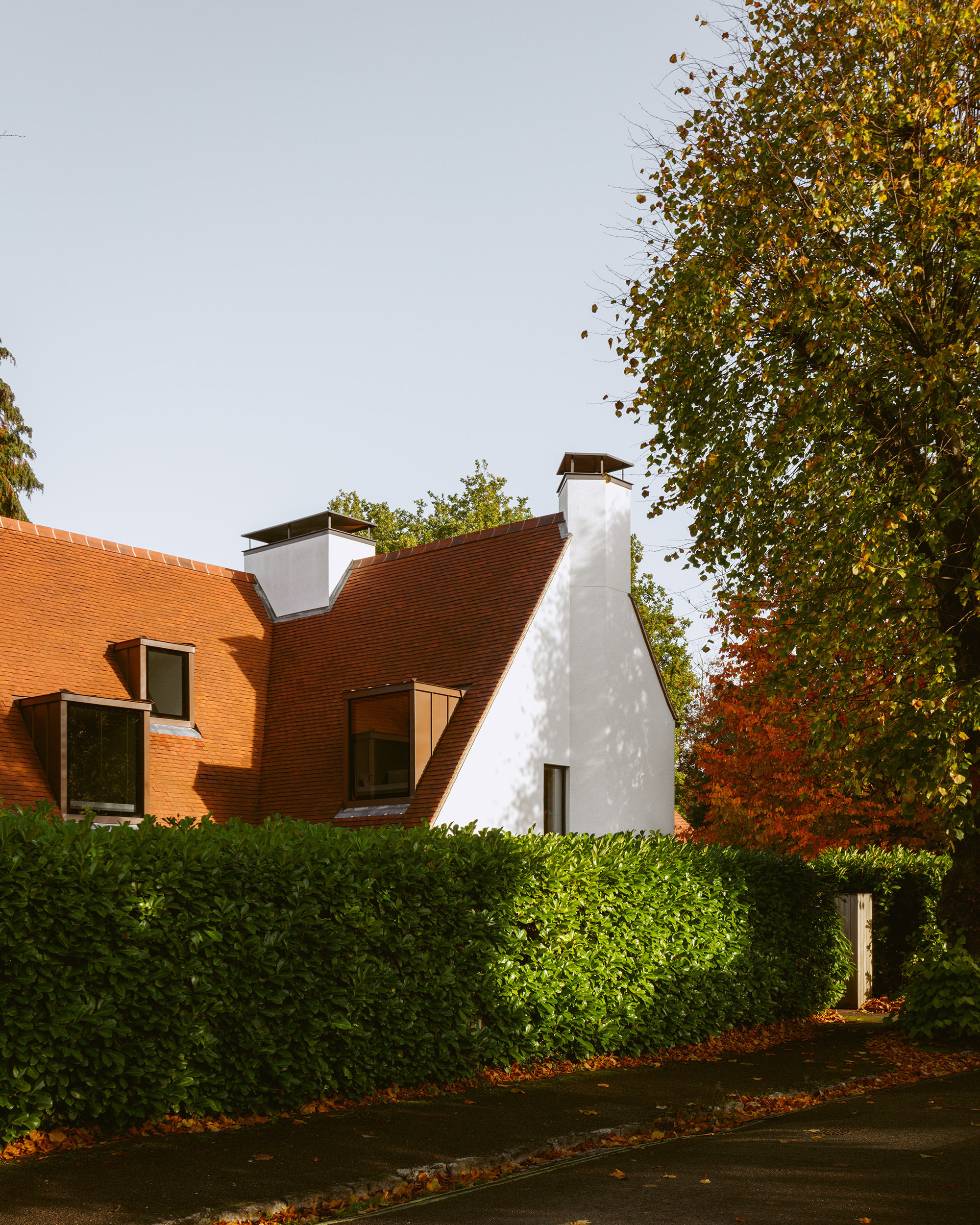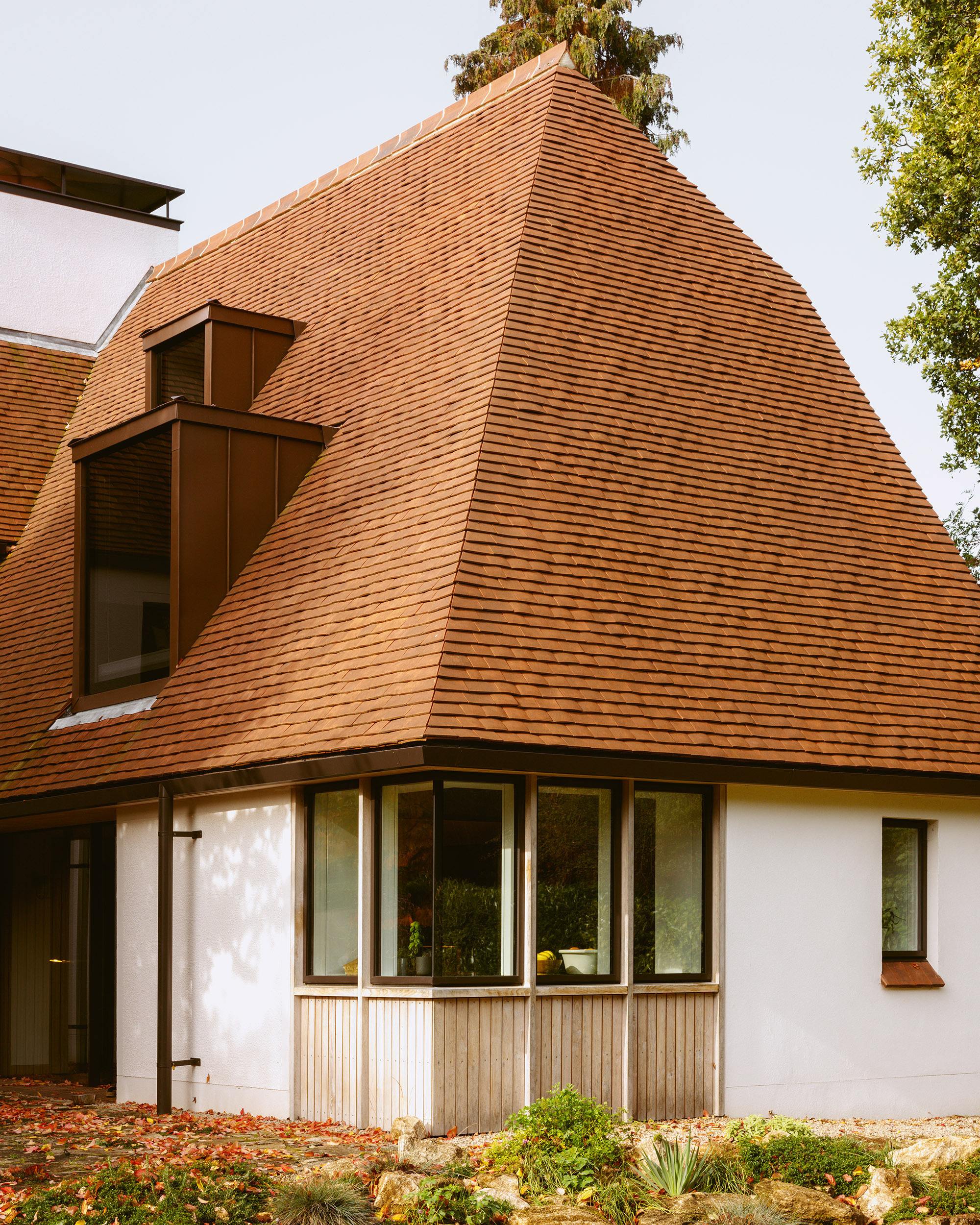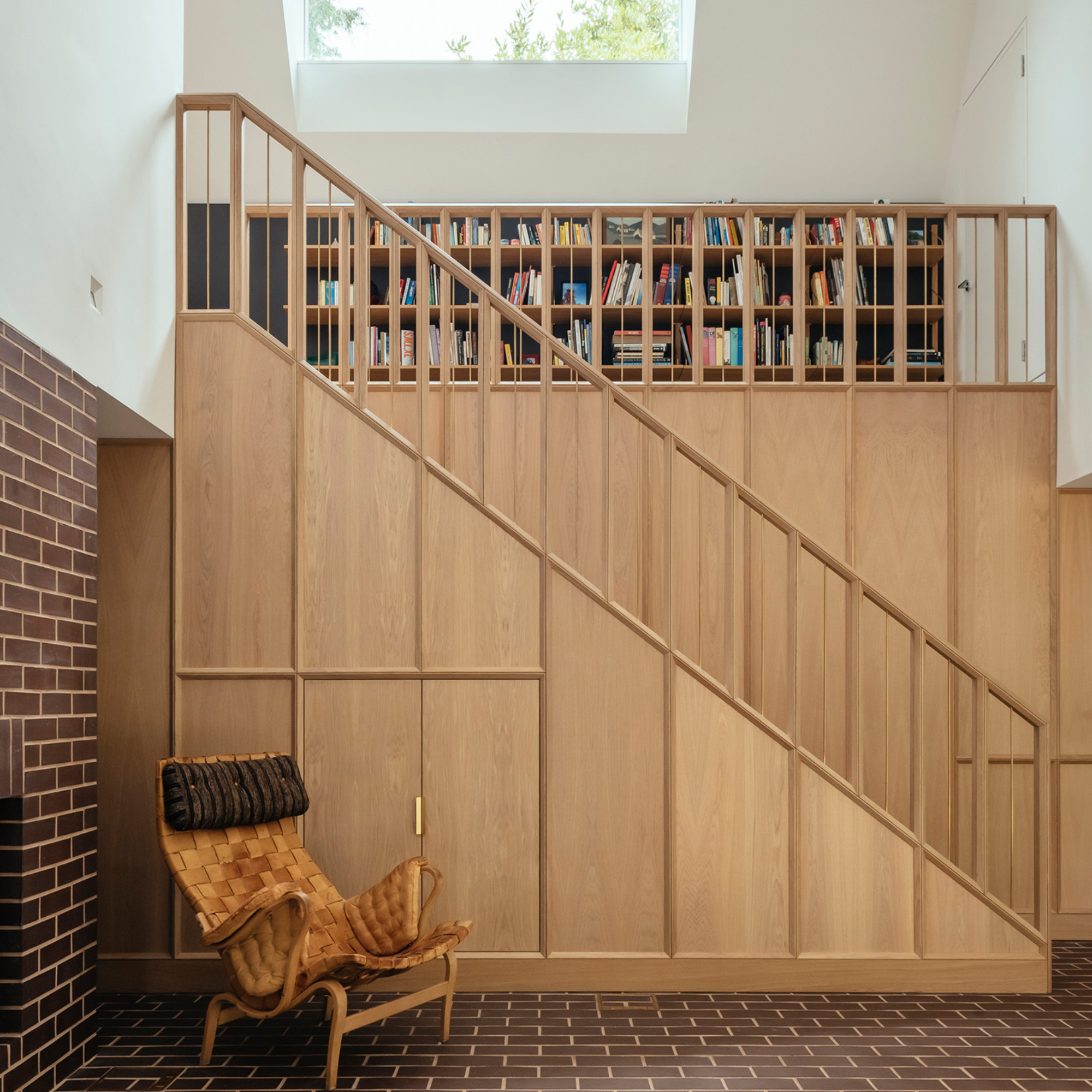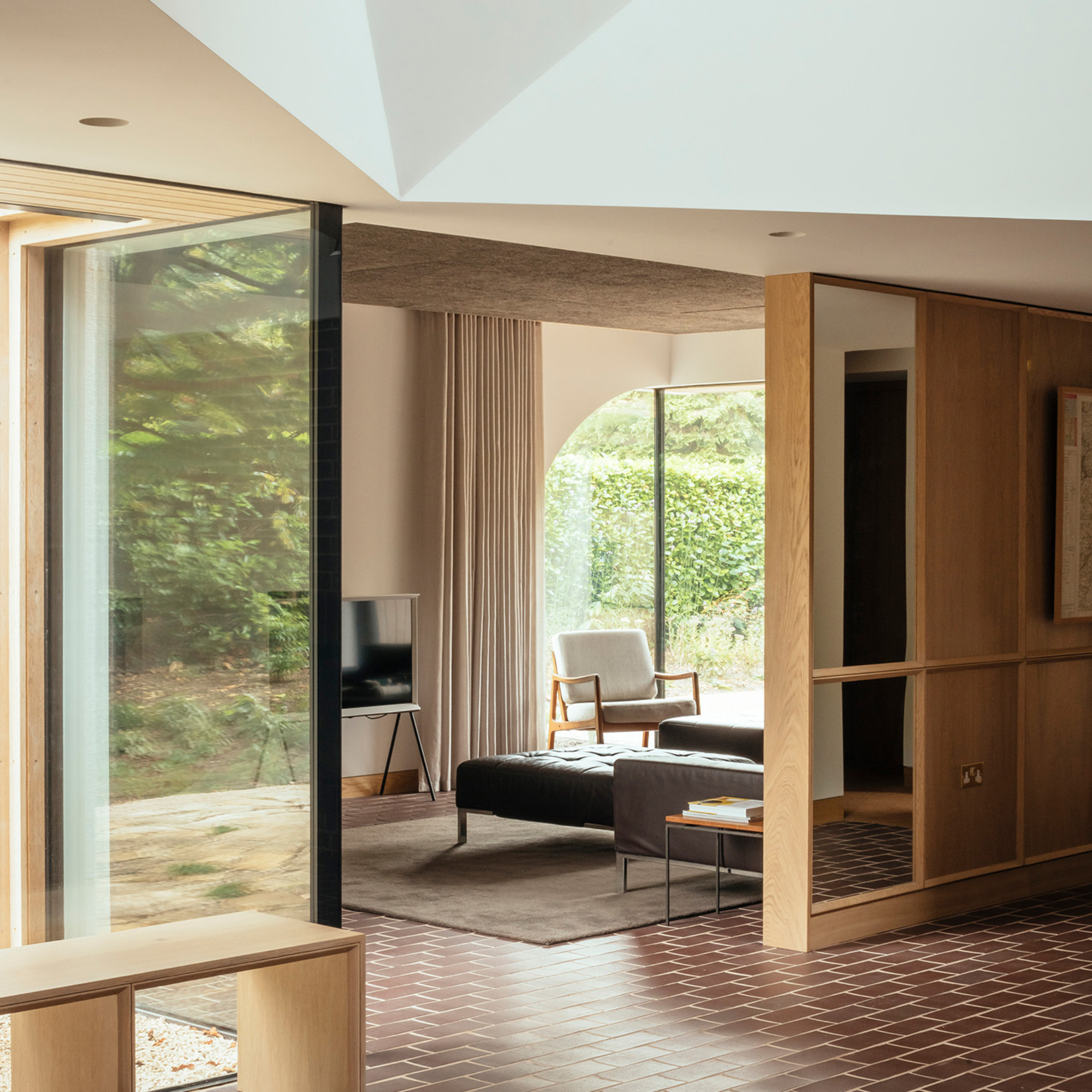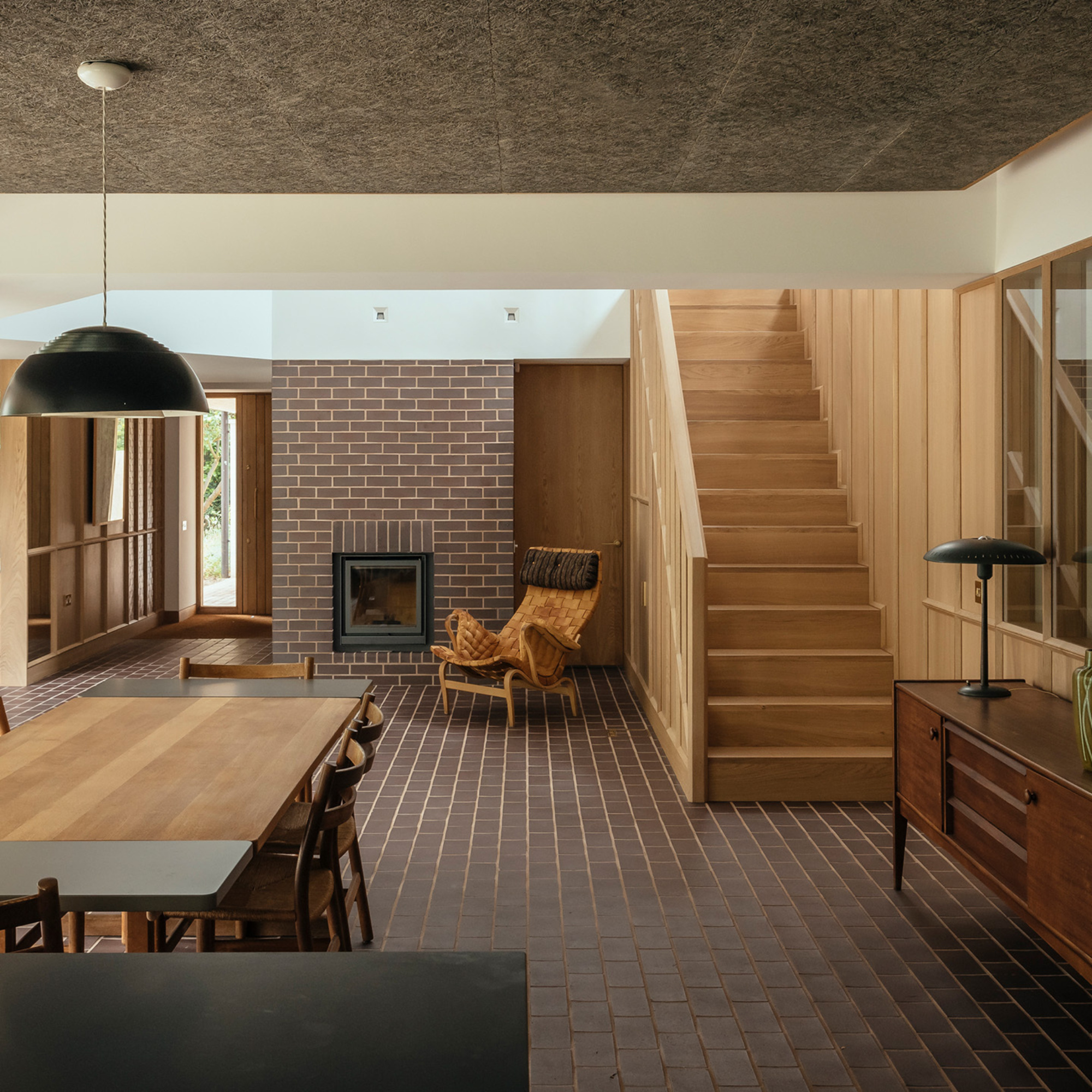 Project Information
Not far from the first project of Edwin Lutyens and the home of Gertrude Jekyll, this replacement low energy family home pays homage to the Surrey vernacular and the design principles of the Arts and Crafts movement. Set within the conservation area of a period garden suburb in the market town of Farnham, Middle Avenue replaces the former interwar bungalow on a corner plot.

The plan is organised around a triple height hall which connects both levels of the dwelling as well as all internal spaces and external garden rooms within the plot. A mature laurel hedge extends the full length of the site providing privacy on the site whilst acting as walls to these garden rooms. The steeply pitched roof and white gables that face the two roads are the only parts of the house visible from the avenue, with the ground floor consumed by the hedge.

The inhabited roof contains private accommodation for the dwelling - bedrooms, bathrooms, and study spaces. The dormer windows are used as primary sources of light to these spaces, strategically placed to frame views of the surrounding gardens and landscape.